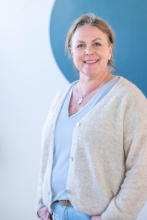 Karin in 't Hout – midwife
BIG number 29032945703
"I graduated a midwife practitioner in 1993. As of April 1st 1994 I have been one of the regular faces of Verloskundige Praktijk Voorburg. High quality care and involvement with the client is very important to me. This is one the reasons I prefer a small, close knit team. I myself am a mother of three in the ages of 23, 20 and 15 years old. A profession with very flexible hours and a family makes for a dynamic lifestyle. I am also a licensed sonographer."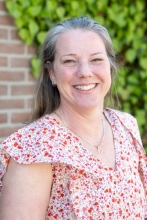 Sabrina Tholen – midwife
BIG number 99063738303
"After graduating in 2005 I freelanced as a practitioner to build up experience at several regional practices. In August of 2007 a spot opened up at this practice and I jumped on that opportunity. This practice is part of a fun community and a diverse population. A small town mentality but at the edge of a big city. The good thing about this practice is that each pregnancy gets the care and attention it deserves. Because that is what this special period in life deserves. I have been fortunate to experience it twice in my life being mom to Tygo (2009) and Ilse (2012)."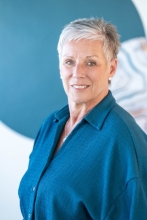 Eri Leën, practice assistant
As a practice assistant I am the first point of contact within the practice, I answer the phone, make appointments and I also assist the midwives with various activities. A very varied and fun job in a great practice. It is very important to me that everyone feels at home in the practice. In addition, I am married and I am the mother of two (almost) adult children.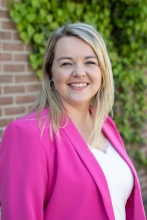 Joyce 't Hoen, midwife
BIG nummer 99926805103
Hi! My name is Joyce and I graduated as a midwife in Rotterdam at the end of 2019. In recent years I have worked for various obstetric practices in the Westland and The Hague region. Since April 2021 I also started working at the Verloskundige Praktijk Voorburg occasionally. I liked it very much. When a spot became available in the partnership, I seized the opportunity and have been able to call myself co-owner since April 1, 2023. A super fun and exciting challenge to be able to do this with the most pleasant and fun colleagues. Our profession is special, no day is the same and everyone is different. I find it a challenge to discover which form of guidance suits you best and to be able to provide it.
In my free time I like to go out for days with my boyfriend or girlfriends. In addition, I play, sing and dance at a theater association.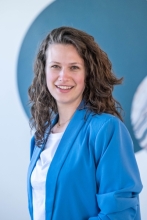 Lynn Willekens, midwife
BIG nummer 19931484803
Since August 2022 I have been working in this fun practice as a midwife, after receiving my diploma in the summer of 2022.
From the age of six I knew that I wanted to become a midwife just like my grandmother. This practice guides you as (future) parents through this special moment of new life.
For me, the common thread is to keep looking together at what suits you best.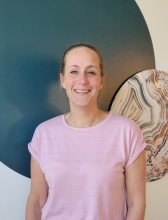 Valerie Vollebregt, midwife



BIG nummer 89923839303

 

I am Valerie Vollebregt and I have been a midwife since 2018. After my last internship at Verloskundige Praktijk Voorburg, I 'stuck'. Since then I have been working here as a substitute midwife during the holidays and here and there I catch gaps in the schedule. In addition to my working spot at the Voorburg practice, I have worked or am working at various practices in the The Hague region and the Rotterdam region. So I see many different people and cultures and I come to different (sub) cities. Everyone is, lives and lives differently. That's exactly what I like about observing at multiple practices: it makes the work very varied!